Our software will contact abtutor.com regularly in order to verify the licence. This check occurs every 6 hours. If this validation request fails it will check every hour. After 6 hours from failure the licence will become invalid. 
The most common reasons for this validation check failing are:
Invalid proxy details
You will need to configure your Server to use proxy details that will allow it access to the internet, or provide a method of accessing abtutor.com. 
Hardware properties have changes
We check various hardware properties when making a validation request to abtutor.com. If any property has changed we detect then we will not allow the licence to be validated. This most commonly occurs when moving your Server to a different machine or when using a Hyper-V VM that has 'dynamic mac addresses' turned on. 
The way to resolve this issue is first disable dynamic mac addresses if you use Hyper-V VM. Then log onto abtutor.com click on 'Manage Account'. There will be an option to view details for your invalid Server.

Afterwards there will be an option to free your licence.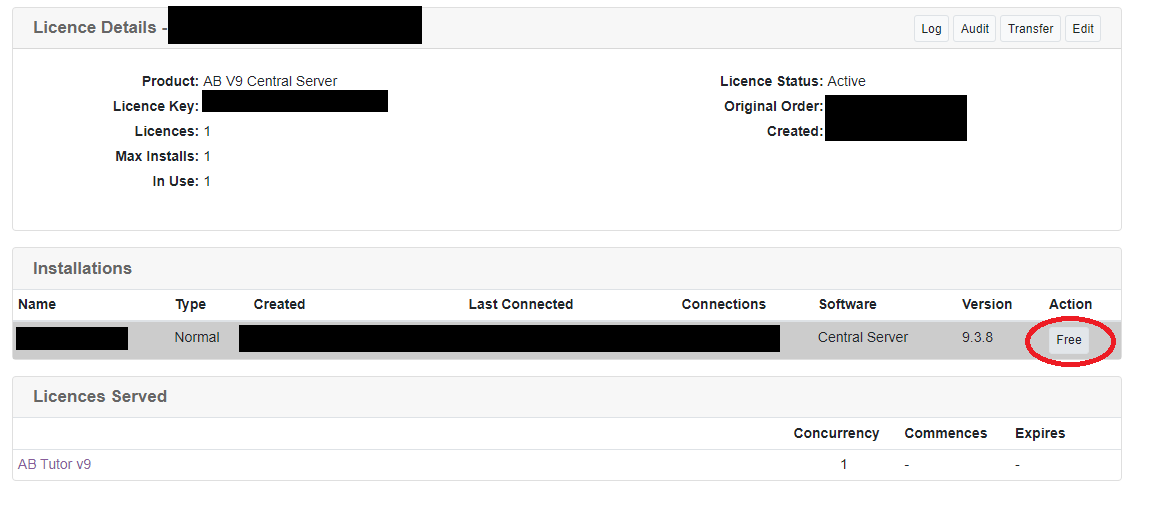 This will allow your licence key to no longer be tied to the hardware that was used previously. You can then either re-enter your licence key inside your Server to cause an immediate validation request. 
If none of these problems resolve your issue please email support@abtutor.com with your customer account number and a .zip of your Server's log directory. 

v8 Site Licence log directory: C:\ProgramData\ABTutor\licenceserver
v9 Central Server log directory: C:\ProgramData\ABTutor\Server\logs